Detent W Anchor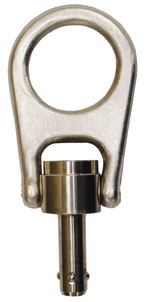 Utilising pre-insted sockets in to concrete, the detent w anchor ows the user to connect and disconnect an anchorage point simply by pressing a button.
• Allows user to work at different locations where a socket is pre-insted, with a single detentpin.
• Light weight and portable, ows user to easily move jobsite to jobsite. User can keep it connected to lanyard at times.
• Socket can be insted into concrete and can be used on w, floor and ceiling applications.
• Cover Cap available to ow the socket to blend into décor, ensuring aesthetics are not compromised.
• Allows connection of lanyard to enable worker be connected in either f restraint or f arrest.
• 22 kN rated Anchorage point standards.
• Complies to EN 795 Class A and Class B standarts.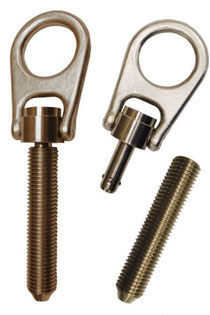 Ease of Use
The Detent W Anchor ows for the quick connection to a Class A anchor point by simply inserting the anchor pin in to pre-insted sockets, set in to concrete. Simple one handed operation ows the user quickly and safely attach before working at height. A press button detent pin enables the pin to plug in to the socket. Simply releasing the button locks the pin in place owing the user to work safely. To release, depress the button once again and remove the socket.
Usage
The Detent W Anchor can be used for many different applications. Window cleaning or areas of regular inspection and maintenance are ideal scenarios for the use of a removable anchor point. The pre-insted socket comes complete with a cover cap to ensure that the recess is not visible during non-operation. The ability to inst on w or floor enables the socket to be located at the most convenient place for the user. Sockets can be insted in various locations with the user taking the pin to each job site, thus reducing the need compromise interior design by insting ugly anchor points at each locatio
Different Anchors